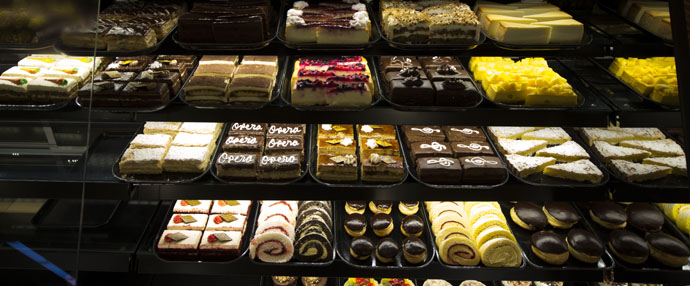 The Cermak Fresh Market Bakery offers a large selection of freshly baked goods and our bakery section beckons you with the smell of delicious and nutritious products coming straight from the oven.
We present the finest breads, pastries, and cakes, and can custom bake anything to your specifications for those special occasions. We provide a wide variety and selection in our baked goods section because we specialize by using of both new and traditional baking recipes. In partnership with our local friends at The Chicago Sweet Connection Bakery, we offer our customers only the finest sweets and deserts. From over 100 cake variations, to homemade cookies, coffee cakes, pies, donuts and decadent pastries, the bakery at Cermak is sure to fulfil any sweet tooth.
Traditional and European style loaves are among our specialties, prepared daily, and we carry the most popular brands of Italian and French breads.And, of course, you have our guarantee that all of our in-house products are made with the freshest ingredients. Whether its sandwich breads, pizza crusts, special desserts, or popular pastries, Cermak Fresh Market has the best available for those delectable confectionaries or special grain muffins and breads you may be seeking.