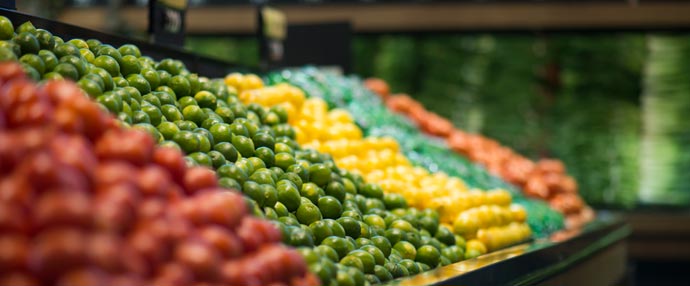 The Cermak Fresh Market Produce Department offers our customers the freshest selection of fruits and vegetables, the perfect compliment to any healthy meal. We guarantee our produce is just as fresh as when it was harvested. You'll enjoy a variety of unique and exotic items from mouth watering fruit to crisp vegetables.
Choose from red delicious or golden apples, citrus fresh oranges and grapefruits, healthy cherries, blueberries, and strawberries, or appealing banana bunches, just right for eating or perfect for ripening for use in cakes and pastries.
Exquisite salads start with our crisp lettuce, firm tomatoes, onions, carrots, cucumbers, and radishes and our fresh cabbages, mushrooms, and peppers will contribute texture, color, and flavor to any recipe. Your healthy choice in eating begins by starting in the produce section of Cermak Fresh Market.
Cermak Fresh Market works with farmers both local and internationally to provide our shoppers with the most diverse selection of produce from all over the world. Our produce is picked and delieverd fresh to give our customers and experience unparallel to any other grocery store. We're committed to offering the best quality you've ever eaten. Visit our produce department for the freshest and healthiest picks of the season!